The Eve
Directed by Luca Machnich
An internationally awarded film, a fantastic short film, and a masterpiece. From a child's point of view, the realm of dreams. While emphasizing the real reason behind the unhappiness of a small child in the basic functioning, the secret of the family kept from his is processed together with the child's unhappiness and its effect on the imagination. The cinematography approach utilized by the director is effective and great, regarding the requirements imposed by the story.
For more info about the review, please send a request.
MOMme 🙂
Directed by ​Ujjwal Kashyap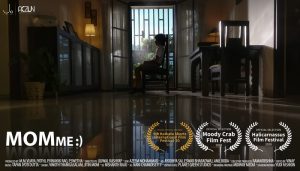 It is obvious that there is nothing as powerful and important as a mother's love, and nothing as healing as a child's soul. The role of the mother in the development of a young child in life, the formation of thoughts, feelings.
With this short film, the director tells the images of a mother and her son who raised a child alone with this aesthetic and calm language. The child wants to spend more time with his mother and is the woman a busy businesswoman at the same time. Describing the difficulties of raising a child as a lonely and working mother, rather than how much time early parents spend with their children; emphasizes the importance of time spent in better quality and enjoyable and educational…
For more info about the review, please send a request.